Sending PowerPage invites in Dynamics 365 can be a time-consuming task, especially if you need to send a large number of invitations to different contacts. However, by using a workflow you can streamline this process. Workflows in Dynamics 365 allow you to automate business processes and tasks. In this blog, we'll go over how you can use a workflow to send PowerPage invites from Dynamics 365. We will have to use the workflows instead of PowerAutomate Flow, to capitalize on the out of the box child workflow and the embedding of the invite code, which we'll go over later.
Updating the out of the box workflow
Out of the box, Dynamics 365 has a child workflow called "Send Invitation". To start your process you'll need to create a new workflow in Dynamics 365 utilizing that child workflow.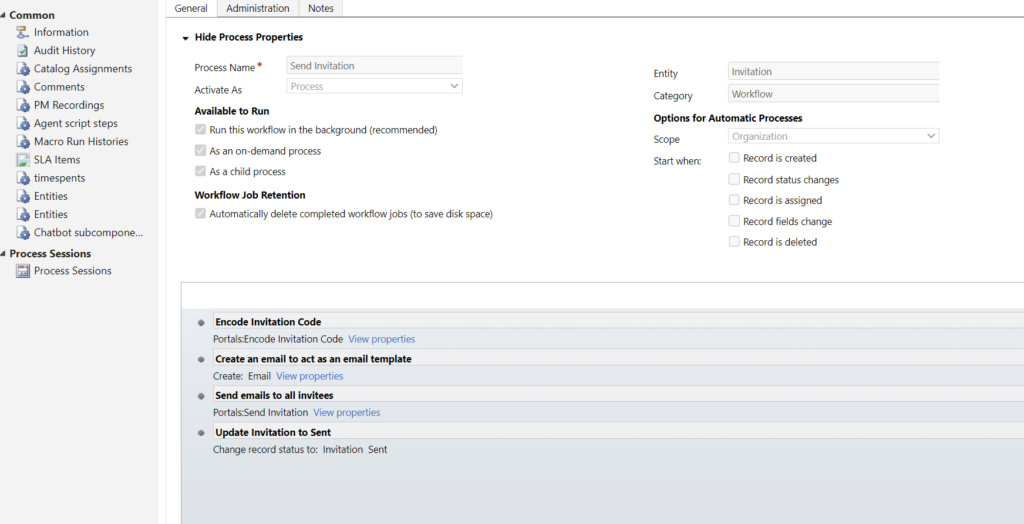 Before you create your new workflow, you'll need to edit the email step in the "Send Invitation" child workflow. If you don't edit this step, you might end up sending an email to your contact that doesn't bring them to your portal invitation link, and instead brings them to a site that can't be reached.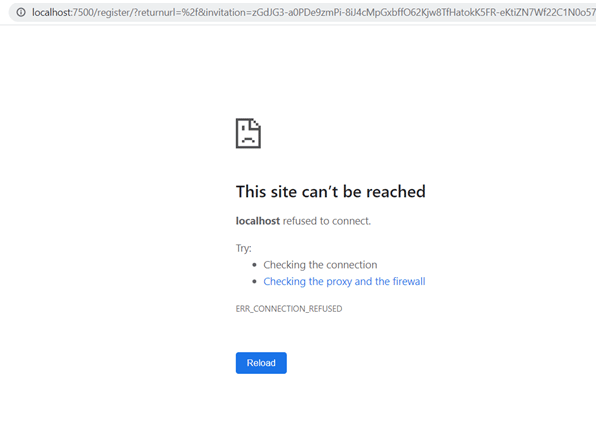 Click on "View Properties" next to the "Create: Email" step in the workflow. In the link, before the "/register" you'll want to remove "localhost:7500" and add your portal name. Then we recommend, instead of sending out a long link, like in the photo above, you click on "Insert Hyperlink" and embed the link into a smaller text.

After the "invitation=" part of the link, you will want to use the embed invitation code, so that way your invite code will auto fill in the portal for your contact.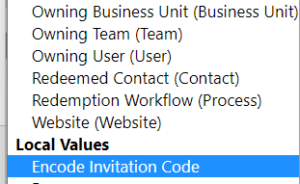 When it's all said and done, it should like the photo below.

Save the email step, activate, and close out of the out of the box workflow to start a new workflow that you'll trigger on the contact record.
Create your workflow
Now, you create your new workflow by setting it as an on-demand process targeted at Contacts... (Read the full post on www.beringer.net)