What is Field Service?
Dynamics 365 Field Service is a business application that is licensed separately from your other applications, but can be used within your existing Dynamics 365 organization.  It primarily helps service industry teams with scheduling work orders and providing onsite assistance at client locations. The application comes with many features including pre-defined automated workflows, scheduling algorithms, and a separate mobile application that allows front line workers to access the necessary information they need when they are at a client site addressing issues or new installations. For more information about its features, check out my previous blog. Specifically in this blog, I'd like to point out the Field Service Schedule Board Advanced settings that can be customized by admins
Advanced Settings
By default, the schedule board comes with some pre defined settings such as color coding based on booking status, views of additional details about the booking, filtering of resources and so on. While there are many settings that you can configure for the schedule board, I'd like to highlight two that have been useful for our clients:
First, to access the settings you can click on the gear icon in the upper right corner of the Schedule Board and select 'All board settings':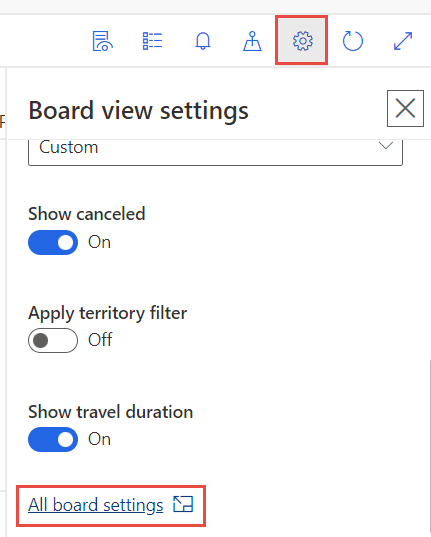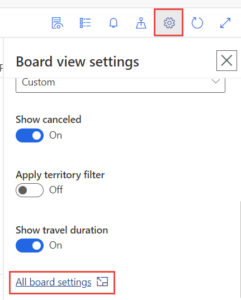 After selecting this, you will see various areas that you can customize: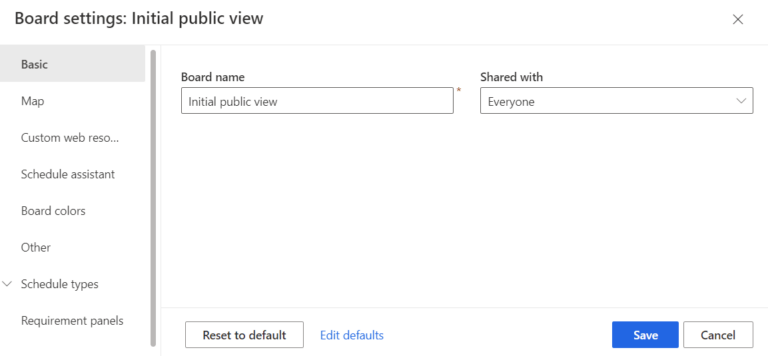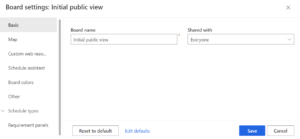 Two settings that we have found to be the most useful:
Modifying the parameters to filter resources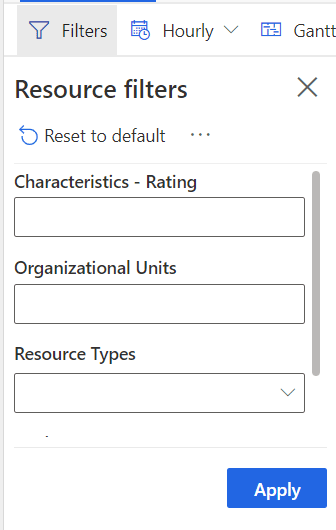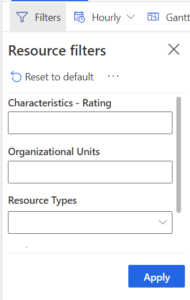 Within the Advanced Settings, you can customize the XML view to hide or show additional filter options: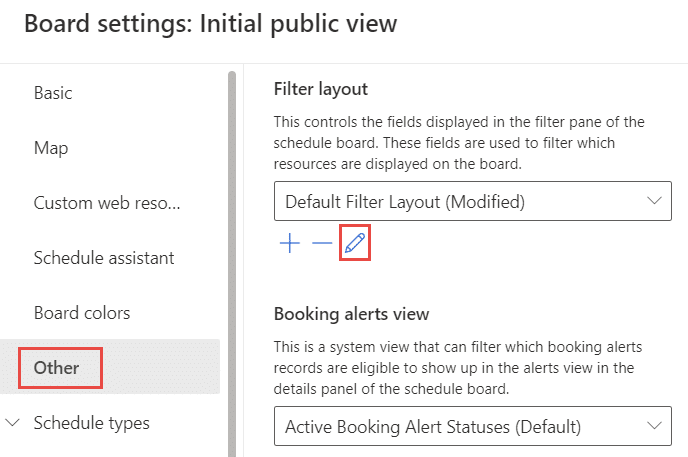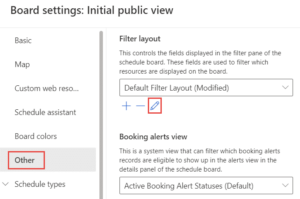 Modifying the booking template for each schedule type
You can include additional data fields...