Dynamics 365 Just Keeps Getting Better
Microsoft's dedication to make Dynamics 365 better is evident in the 2020 April Update. Microsoft has listened to users'  input and improved Dynamics 365 with a goal of increasing productivity.  Early access for most features started in February 2020 and will be generally available in April 2020. Remember, not all features are released at once. They will be released from April 2020 through September 2020. Here we will highlight some of the new features to be excited about!
5 New Features to be Excited about!
Case Management Enhancements
Configurable case resolution  Customers and partners have been asking for customizable case resolution dialogs for a LONG time! You will now have the ability to customize the window that displays when a case is closed. Things you will be able to do include: adding fields, adding data validation, and more.
Queue Enhancements - The user experience has been enhanced. It is now easier to manage your queues. Users will now be able to select an item from the queue and view its details on the same page without having to switch contexts or navigate away from the page. The end result is saving time. Fewer clicks and screens = more productivity.
Rich text notes and keyword search in the timeline  - The enhanced timeline control provides users with a better understanding of the customer's history. Closed activities are marked as closed in the timeline. New sorting and filtering options are available. Rich text notes provide sellers with more detail about the case and enables formatting for emphasis, clarity, and readability.
2. Improved forecasting 
We will see a more sophisticated feature here. The expanded functionality and flexibility result in more accuracy in forecasting.
Custom Forecast models - You will now be able to get the information that you need, based on your specific needs and requirements. Also featured here is advanced filtering.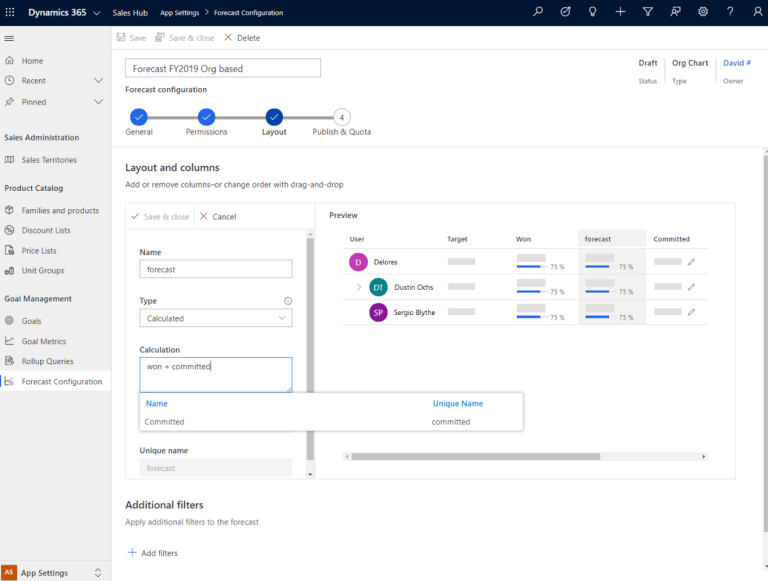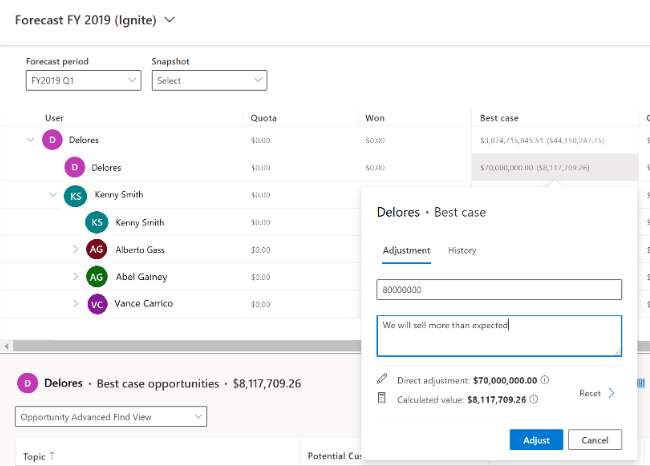 3. Enhanced Activity View 
You can now manage activities with ease. This enhanced activity management enables users to manage and assign tasks efficiently, as well as foster collaboration. It is now easier to work collaboratively on opportunities and leads.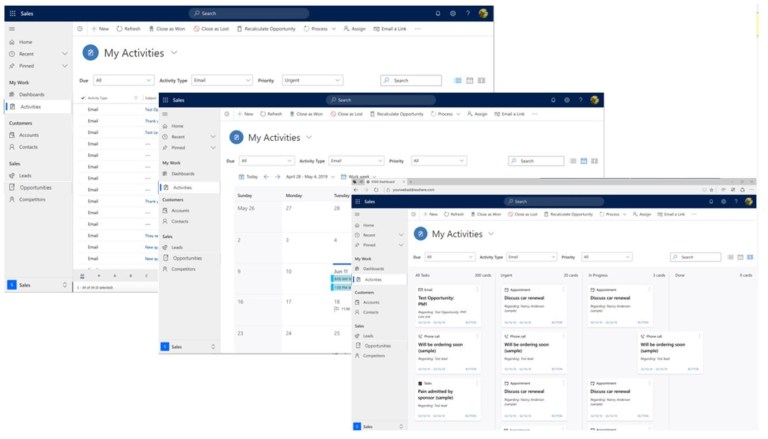 Some of the features of an enhanced activity view are:
Visual Calendar based upon selected view.
Enhanced filtering and sorting
Continue to our blog to read more and learn more about the new features to be excited about!