In the upcoming release of Microsoft Dynamics CRM 2016 (scheduled for Q4) there are several updates across the product components. In the Visibility & Control features area of MSCRM, there will be updates to several product areas.
Data Encryption for CRM Online (server): CRM Online currently offers the ability to encrypt the full customer database with SQL Transparent Data Encryption (TDE) to perform real-time I/O encryption and decryption of the data and log files at-rest. This is a seamless protection strategy that does not interrupt the core features of CRM online and is available on demand. In addition to encryption at rest, customer-managed encryption keys will be available and allow the customer to have self-service access to change or revoke keys.
Data Performance Dashboard: Customers will have visibility to performance data of long running queries, and to view suggestions for optimization as well as understanding how existing optimizations have performed.
New Datacenters: New datacenters in Canada and India will join recently-added locations in Japan and Australia for a total of 9 global regions around the world.
Bulk Data Loader for CRM Online: A Bulk Data Loader service for CRM Online will allow a bulk import or export of data to a cloud staging table area where data can be reviewed before moving into the production organization. This service will also support recurring data import/export. The Bulk Data Loader will be accessed from a link on the CRM Admin Center website that will redirect users to the Dynamics LCS (Life Cycle Services) website (https://lcs.dynamics.com)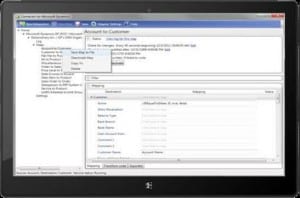 Compliance and Data Protection: The CRM Trust Center has been created to allow for a single location providing access to security and compliance data. This site will be updated as new certification information is acquired by Microsoft. This information provides customers with the details they need to know about Microsoft's products meeting regulatory and country requirements for security.
Guided User Experience: CRM Online 2016 includes in-product and context-based information that can be tailored to specific user roles. This will provide the appropriate content for the varied user functions in the CRM system.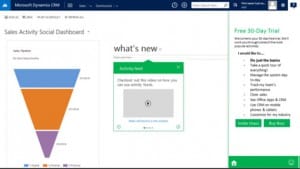 The full Microsoft Dynamics CRM 2016 Release Preview Guide can be found here.
Beringer Associates is a leading Microsoft Gold Certified Partner specializing in Microsoft Dynamics CRM and CRM for Distribution. We also provide expert Managed IT Services, Back Up and Disaster Recovery, Cloud Based Computing and Unified Communication Systems.
by Beringer Associates